I am on full fall mode if you guys haven't noticed my more recent blog post. I'm just that excited, and I can't help but make a DIY blog post. Let's get into it because these crafts are really cute and simple!
1. Autumn leaf bowl
•Bowl
•Sponge paint brushes
•Orange leaves
•Modge podge
All you have to do is paint on some modge podge onto the bowl, or on the leaf, and press it tightly onto the bowl. Make sure to overlap so that there aren't any white spots. Once you're done with that, put on another coat of modge podge so that you make sure that it will last for years and years, and then you have this really cute bowl where you can put your car keys or maybe even some sunscreen, whatever you want to do.
2. Candy corn vases
•Clear glass
•White, orange, and yellow spray paint
•Newspaper
First, lay out your newspaper on a flat surface so that the ground is protected before you start, and then take out your bottle and first, spray some white on the top, all around, and wait for that to dry. Then, do the orange in the middle, and make sure to overlap it if you want an ombre effect, and wait for that to dry, and then the yellow. This is such a cute idea, and I'm a little bit over obsessed.
3. Autumn leaf mason jars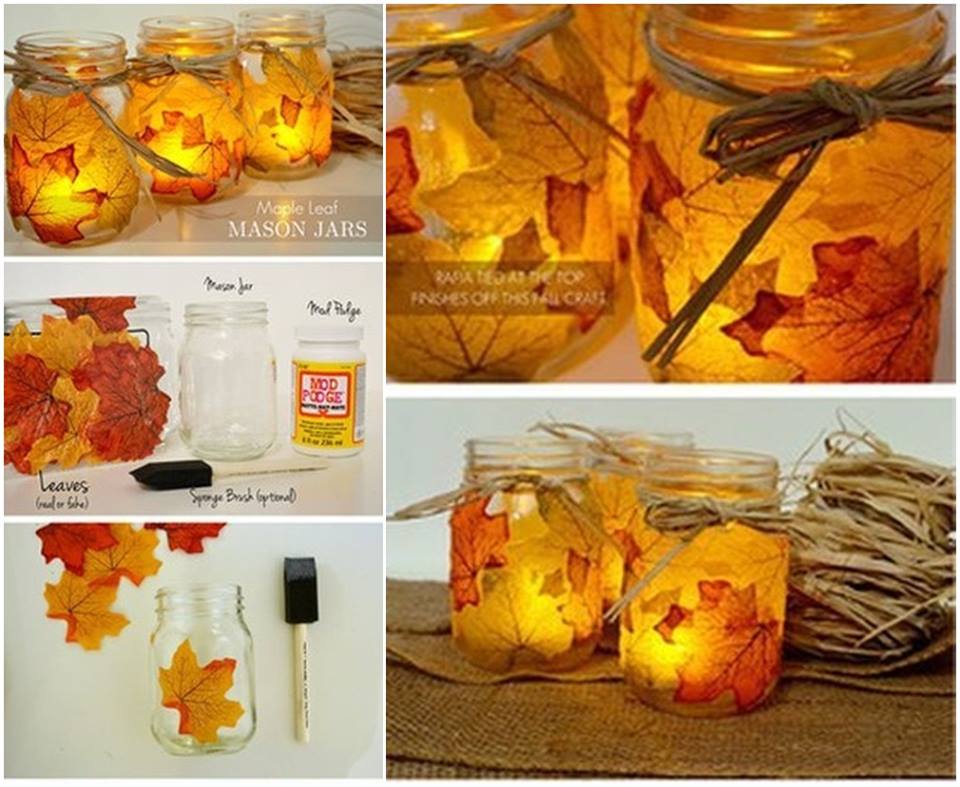 •Mason jar
•Twine
•Orange leaves
•Modge podge
•Sponge paint brush
Just like the bowl DIY, you want to paint on some modge podge onto the back of the leaf and put it inside the mason jar, overlapping it, until the whole inside of the mason jar is covered in leaves, and then coat on another layer of modge podge inside, and then you can tie some twine around the top of the jar, and you can put in a candle or leave it as is but it is really cute and simple.
Hope you guys found this helpful, and make sure to use the #fallwithneondots on Google+ to share your ideas with me. Share it with any friends who may want to see some fun DIY's. Kisses to my neonators!
XOXO,
Neon Dots
Recent blog post:
http://gayasfashionblog.blogspot.com/2015/08/makeup-madness-fall-look.html