Hi guys. I want to give you some tips and tricks for the summer. Hope you enjoy this.
Make Up:
I think that a simple concealer cover up and some light orange eyeshadow and a light lipgloss will do the trick. If you're thinking, "OMG! Orange eyeshadow?!", don't worry. Something like this.
I recommend putting on a shimmery eyeshadow color under your eyes to create that glowing look. And if you are going to the beach or something, you do not want to put on eyeliner. I personally think it's too formal for a casual outing like the beach, and I would simply only put one coat of mascara, however you could also wear waterproof makeup.
Clothing:
Summer time is all about the loose floral dresses in my personal preference. If you are a teen, you can find a lot of them at Abercrombie or Abercrombie Kids. Here is an example: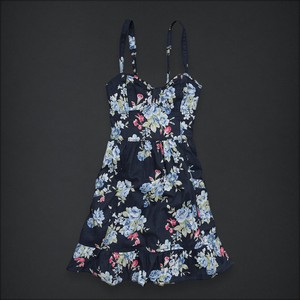 I love Abercrombie's clothing because it is so soft and great quality. I love this dress. You could also simply just wear this to the pool or the beach as a cover up, or you could wear it to the mall.
My Summer Essentials:
Sunglasses
Hat
Sunscreen
Baby Lips
Ladies, the "basic essentials"
Hope you guys found this helpful. Love you all! Mwah! (That was a kiss)
XOXO,
Neon Dots