I have not done a Dashin Fashion blog post in a while because I got so caught up in DIY's! So sorry guys, but it's back! At first, I saw denim jackets were in again, and I was shocked, because it was popular several years ago, and then I saw the trend all over, and some people even started wearing all denim outfits, and I've realized that it's still in trend, so I wanted to show you some outfit ideas!
•Denim jacket
•Sleeveless white blouse
•Black lace patterned shorts
•Aviators
•Bracelets, nude colored purse, and a necklace
•Black infinity scarf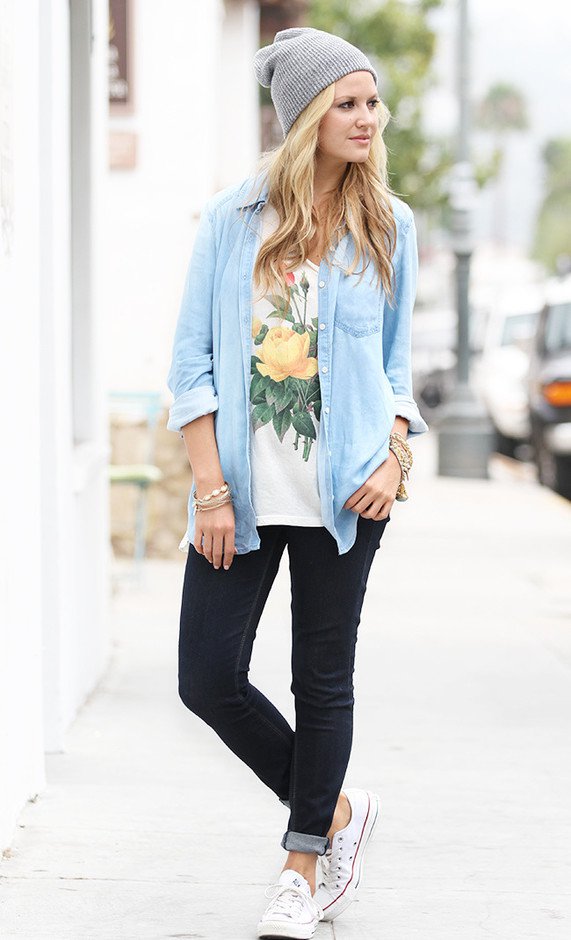 •Denim shirt unbuttoned
•White shirt with a yellow flower
•Dark jeans
•White converses
•Bracelets
•Grey beanie (for those messy hair days, if you know what I mean!)
•Denim shirt
•Black and white stripped crop top
•Black skater skirt
•Choker
•Denim jacket
•White collared shirt
•Black leather skirt
•Black purse
•Oversized long jean jacket
•Black tank top
•High waisted white shorts
Hope you guys liked it! PS. In California, it is so hot! I don't know why I mentioned that... If you want to recreate any of these, use the #denimneondots on Google+ so that I can see!
XOXO,
Neon Dots