Hi guys. So, I did one of these posts a while ago (I will link that at the end of this post so that you guys can check that one for more ideas), and it was so popular, and I've been getting a lot more newer viewers lately, I wanted to do a new one, so let's get started!
1) MARSHMALLOW SPRINKLE SNACKS
•Marshmallows
•White chocolate
•Cake pop sticks
•Sprinkles
Melt your white chocolate in your microwave, and stick your stick halfway into the marshmallow, and dip it inside, and you can lay out the sprinkles on a small pan and roll it in, or you can sprinkle it on over a plate, and put it on a separate plate, and set it in the fridge to cool for however long you want to, depending on how cool you want it to be.
2) CHOCOLATE PEANUT BUTTER BANANA POPS
•Banana slices
•Peanut butter
•Bag with any tip
•Melted chocolate
•Nuts of your choice
•Knife
Take your banana slice and cut out a hole in your banana with your knife, or any other tool to get out the center, and dip half of your banana into the chocolate, sprinkle nuts on top of the chocolate, and fill the inside with peanut butter (should be in bag, and choose any tip) and on the top as well for extra design.
3) PANCAKE, STRAWBERRY, BANANA, AND NUTELLA KABOB
•Kabob sticks
•Mini pancakes
•Banana slices
•Sliced strawberries
•Nutella
•Knife
Cook your mini pancakes, and stack them onto one another, and put the nutella onto the pancakes, stacking them on top, and it's literally that simple.
4) OATMEAL ENERGY BITES
•1 cup rolled oats
•1/2 cup almond butter (or substitute peanut butter)
•1/2 cup chocolate chips
•1/3 cup raw honey
•1/4 cup ground flaxseed
In a large bowl, nix the ingredients together, and put on some parchment paper on a pan, and roll them into balls and stick them into the freezer.
5) GARLIC HERB CHEESE BOMPS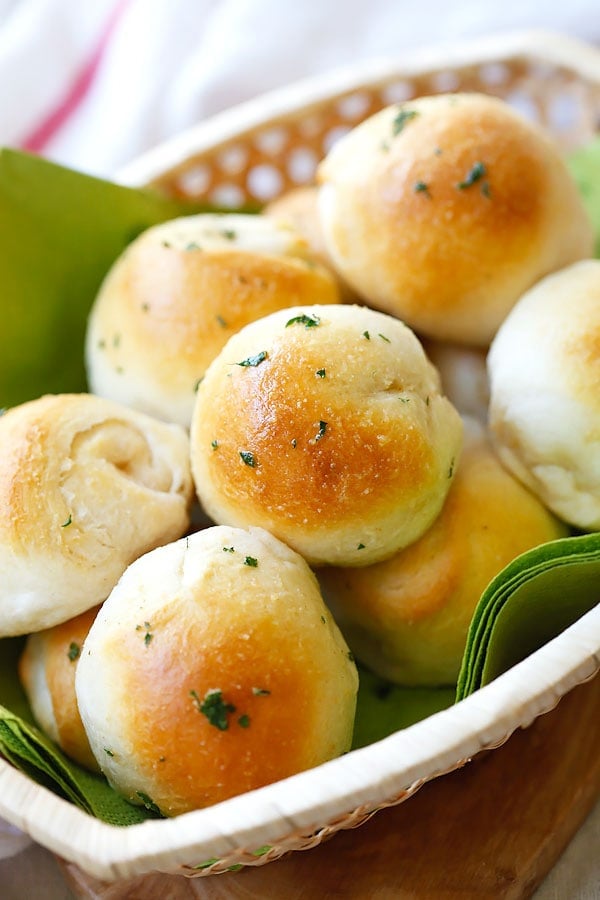 •2 cans (7.5 oz. each) refrigerated biscuits
•4 oz. Mozzarella cheese, cut into 20 cubes
•4 tablespoons butter, melted
•1/2 teaspoon garlic powder
•Some fresh parsley leaves, finely chopped
•A tiny pinch of salt
Preheat oven to 400 F˚
Open the biscuit cans and separate the biscuits. Line a cookie sheet with parchment paper. Wrap the cheese bombs by placing one cube of the cheese in the center of each biscuit. Carefully wrap the biscuit dough around the cheese, pinch the biscuit to close and seal tight. Place the seam part down and arrange the biscuits so they are at least 1-inch apart. Bake for 10 minutes or until the surface turn golden brown.
While the biscuits are baked in the oven, mix the butter, garlic powder, salt, and parsley leaves together and set aside.
Remove the biscuits from the oven and brush with the butter mixture immediately. Serve warm.
I hope you guys enjoyed this post, and if you want to share your creations with me, use the #lookneondots on Instagram. By the way, I just wanted to mention that the blogger Instagram I had, I created into a private account just for the people that I know because it wasn't really working out. Kisses to my neonators!
XOXO,
Neon Dots