Hey guys. Today I wanted to show you guys some organizing tips and tricks on how to organize your home in an efficient way. If you don't know already, I do have an Instagram and Snapchat, where I tell you guys when I post, I do swatches, outfit of the days, fun things like that, so make sure you follow me on those two accounts, they will be at the end of this post. Let's get started!
1) LABEL THINGS IN YOUR PANTRY
When you label things in your pantry, after going to the grocery store, you know exactly where to put things, and everything has a home. I love the font on these containers. It gives this pantry a much more chic look.
2) GET AN ORGANIZED FRIDGE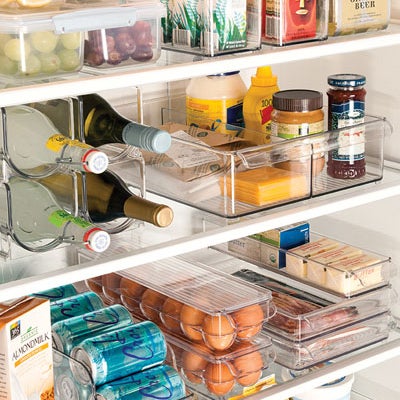 You can get an organized fridge for a cheap price. Buy some clear containers at the dollar store to store some soda cans and other products that can stand up nicely in a container, like shown in the picture. Also, I have a clear egg carton that I purchased at Target, and it gives my fridge a much more clean look to it. I love buying these clear containers at the dollar store because they are extremely cheap but make your fridge look so much more organized.
3) USE MASON JARS TO ORGANIZE YOUR DESK SPACE
Using mason jars for your desk area makes everything so much more easier. As you can see in this picture, you can also label your mason jars with a dry erase chalkboard sticker so that you know where things go and everything has a home.
I hope you guys enjoyed this post, and if this gets to ten+ views, I will do another organization post. Don't forget to follow me on all of my social media accounts, again, everything will be linked down below. Kisses to my neonators!
XOXO,
Neon Dots
Instagram:
https://www.instagram.com/neondotsofficial/
Snapchat: neondots1