Hello guys. So today, I wanted to do a post that I have been waiting to do for a while (and most likely you feel the same way), so no intro, let's just get right into it.
1)
What you'll need:
•Shea butter soap base
•Peppermint essential oil
•Red soap colorant
•Soap mold
•Microwave safe measuring cup with spout
•Toothpick
1) Cut them into pieces and then put them into the cup, and microwave them for 30 second increments, afterward each time until completely melted, and stir occasionally.
2) Then, add a few drops of peppermint oil (6-10 drops depending on the intensity of the fragrance) and mix well. (Note: To make three peppermint soap bars, use just over 1/2 lb of soap base, and it will take you around 60 seconds in the microwave to melt. The soap will cool and and set rather quickly, so work fast)
3) Pour the mixture into the soap mold, and add a few drops of soap colorant. Use a toothpick to mix the color into the mixture, and let that cool.
4) (OPTIONAL) You can decorate with festive ribbon
2)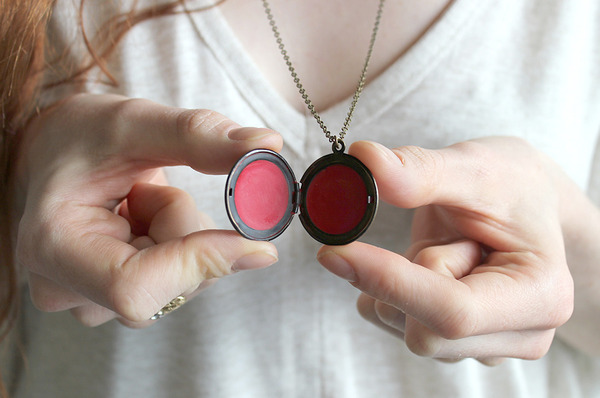 •Locket
•Spoon
•Lighter
•Lipstick of your choice
•Coconut oil (Vaseline works too, or both)
•Toothpick
Pick off the corner of your lipstick with your toothpick, and put a lighter underneath (I recommend having somebody light it for you, or you can do this in a stove safe bowl on your stove) and take some of your coconut oil and/or vaseline, and mix that into the lipstick with your toothpick, and pour that mixture into your locket, and let that cool in your freezer for about an hour, or overnight, and then you have this really cute lip gloss locket (make sure to open them up if it's double sided if you want to have two colors) and you can use to crayon lipstick method, which I will link for you.)
http://gayasfashionblog.blogspot.com/2015/07/makeup-madness-crayon-lipsticks.html
3)
•Clear ornament
•Festive ribbon
•Bath salts
This is so self explanatory, but pour the bath salts into your ornament (and you can even divide them into two bowls and die them green and red for the holidays) and tie it with a festive ribbon on the top.
4)
•Book of your choice (if you don't like the cover, then you can measure out some festive paper of your choice and glue that on with modge podge)
•Modge Podge
•Sponge brush
•Exacto knife
Open up your book, and start cutting a rectangle in the center, and keep in mind, you can only do so many pages at a time, so this may take a while, depending on what book you use, and once you're done, paint a coat of modge podge onto the sides of the book, and in the center on the sides, and let that cool.
5)
•Clear glass jars (Must come with cork)
•Hot chocolate mixture
•Mini marshmallows
•Festive ribbon
•Cute hot cocoa paper template
•Hole puncher
Pour the jar with the hot cocoa mixture, and you can put mini marshmallows inside, depending on how wide the jar is, and then put on the cork, and punch a hole in your mini paper in the corner, and put the ribbon through the hole (Gosh, I just realized how that sounds...) and tie that around the jar.
Hope you guys enjoyed this, and I would love to see your recreations, just use the #holidayneondots on Instagram. Kisses to my neonators!
XOXO,
Neon Dots
PS. Let me know if your friends/family like them!